So have a crazy

fever

of sigma brushes? well I sure do!1! Well just last night the owner of sigma has shared that sigma is going to be launch a

new MAKEUP LINE!

OMG I'm Super excited to get my hand of them and to test them out and try it out!
Already in love with the packaging!
As she added picture of SNEAK PEEK on twitter, shared that the line will be lunching within 6-8 week! GRRRRR am to excited!!
THREE NEW GOODIES TO BE ADDED TO THE COLLECTION!!!!
so are you ready for this one? A

LOOK INSIDE

!!! HOLD ON SUPER TIGHT
YES ALL THREE AT ONCE!!! loving the colors already I wounder how the pigmentation is!!
did you guys look at the brushes!!! its not a SPONGE applicator YAYEESS
aka FLARE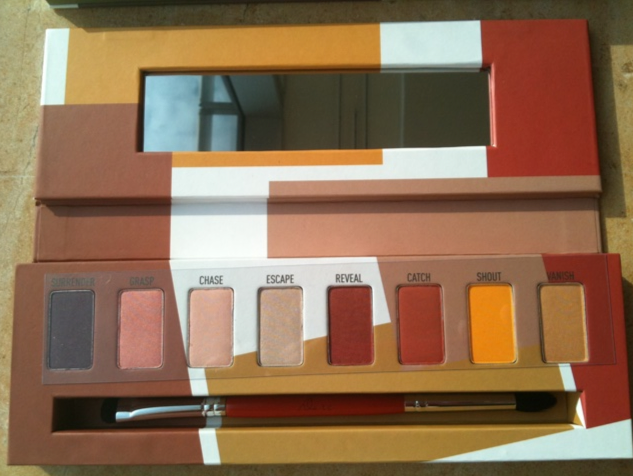 AKA dare!!
aka Bare





Finally I can keep the applicator brushes!! at least they will be

USEFUL

! other then being

thrown away!

! LIKE ALL THE OTHER platelets
Heads off to the creater!! LOVE YOU FOR THIS ONE!!!
LOVE OF MY LIFE!!
ALL OF T
HEM RETAIL FOR $35 EACH SINCE BRUSHES RETAIL FOR $18 EACH!