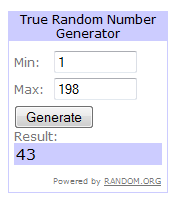 Jammielovemac

PLEASE check your mail, I have sent you a E-mail with all the needed information, for any reason you dont contact me back in a week, I will have to pick a new winner.
Thanks You for all the entries!! and Special Thank You Krassimira, owner of
Anokha Jelwery
for hosting such beautiful giveaway !!