So I received this package in the

mail
Inside was
this Kit -

Body Therapy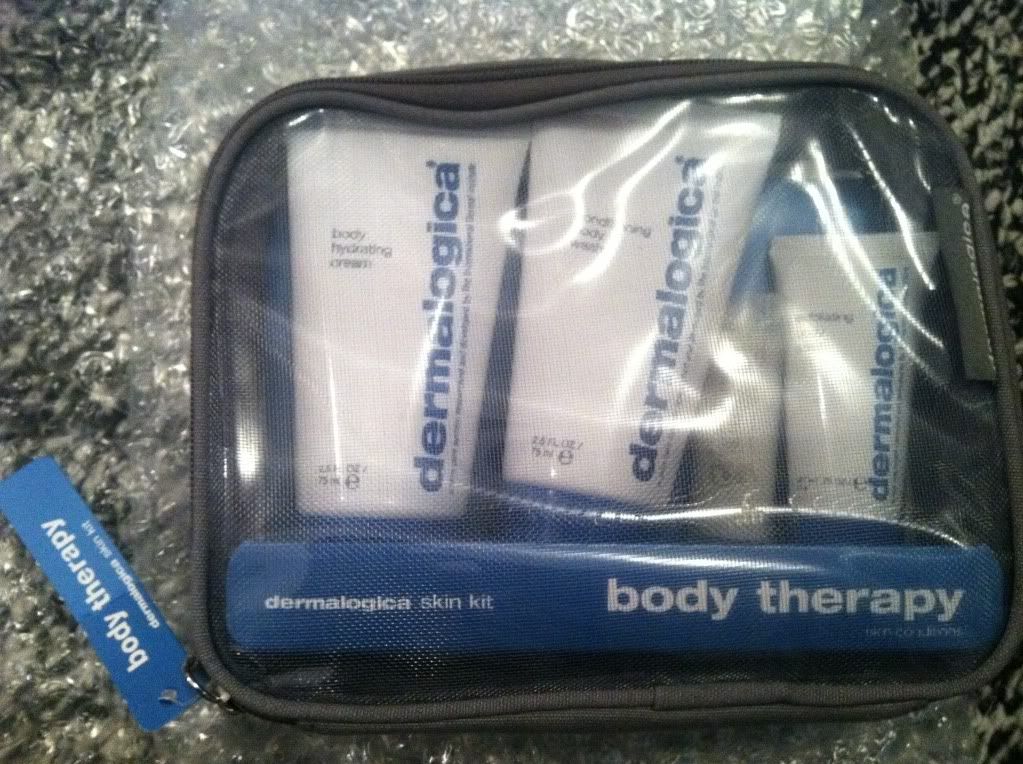 and here is how it look without

the bag
on the back side was the h

ydro-active mineral salt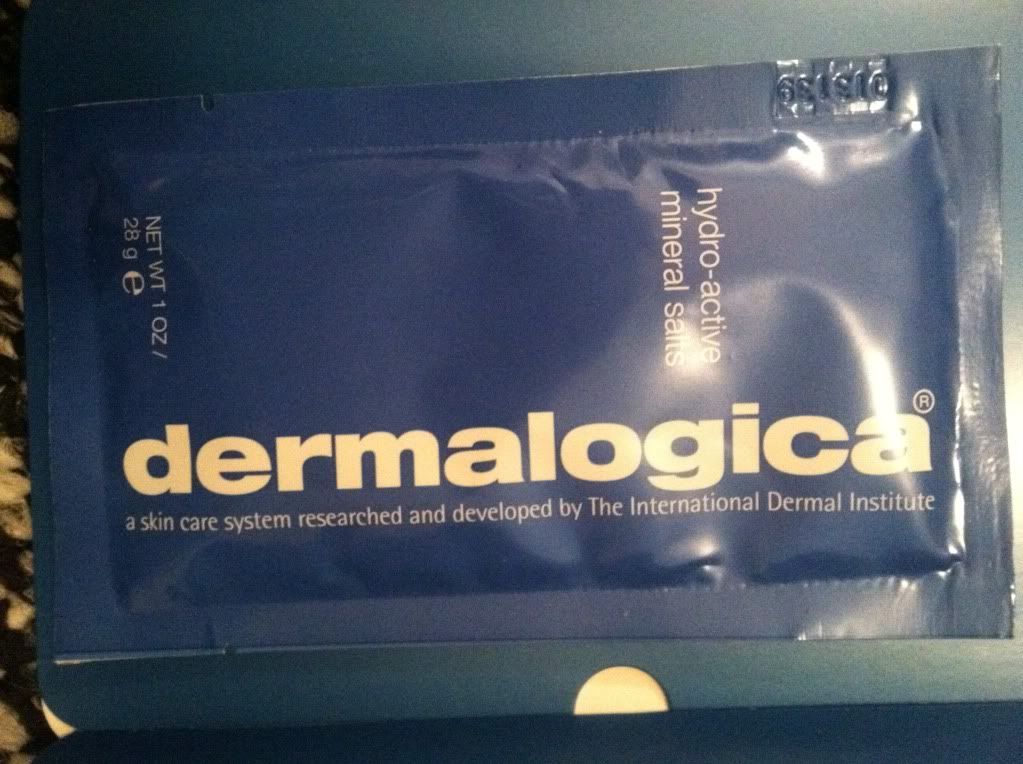 I must say i love this stuff it lovely to have in my purse keep my lip

hydrated all day long!
The

Conditioning Body wash

, I love the smell and love this product, it makes my skin so soft that I don't even have to use lotion or cream

after words, keep lovely!
The

exfoliating body scrub,

and i love this product, it makes my skin super soft!!
The

body hydrating cream

is lovely to use after using the wash!
skin kit - body therapy
All skin conditions.
Site Description: This Dermalogica Skin Kit contains a full regimen of what your skin needs most. If you're a first-time Dermalogica user, then prepare yourself for great skin. And, if you're already hooked, these convenient travel sizes will bring professional skin care wherever you're going today. Use as directed by your Dermalogica Professional Skin Therapist.
Bit about the company:

When Dermalogica meets skin, skin health is redefined. Dermalogica is the number one choice of skin care professionals and consumers worldwide. Why? Because for over 25 years, we"ve been dedicated to delivering skin health results through education, innovation, and professional recommendation, not through advertising, frilly packaging, promises of miracle cures, or overblown hype.
Dermalogic has tons of skin car products for body to face to cleaning! In which I got my first chance to try bout the

Body Therapy

products! I have used the body sea salt, and use body cream after wards its

very relaxing.
All in all I used all the products, and loved them very much, Since these are travel size, I will be defiently purching the full size.
I love the body wash, its so nice and soft, along with that keeps the

skin moisturizing

all day long, the

Sea Salt

was also nice. I love the smell of the body wash, its such a fresh smell, non the less you need very little amount of product. I always reach of the hydrating body cream after my shower it keeps it super soft all day long!