Is an

online shop

with tons of brands, and have cosmetics,

bath stuff, fragrance, sun glasses, makeup tools and ton of more stuff.

They currently have sales, in which products are marked down up to

75% off!!
So this is how I

received

the package
the products were all

bubble wrapped

to deliver

safely

!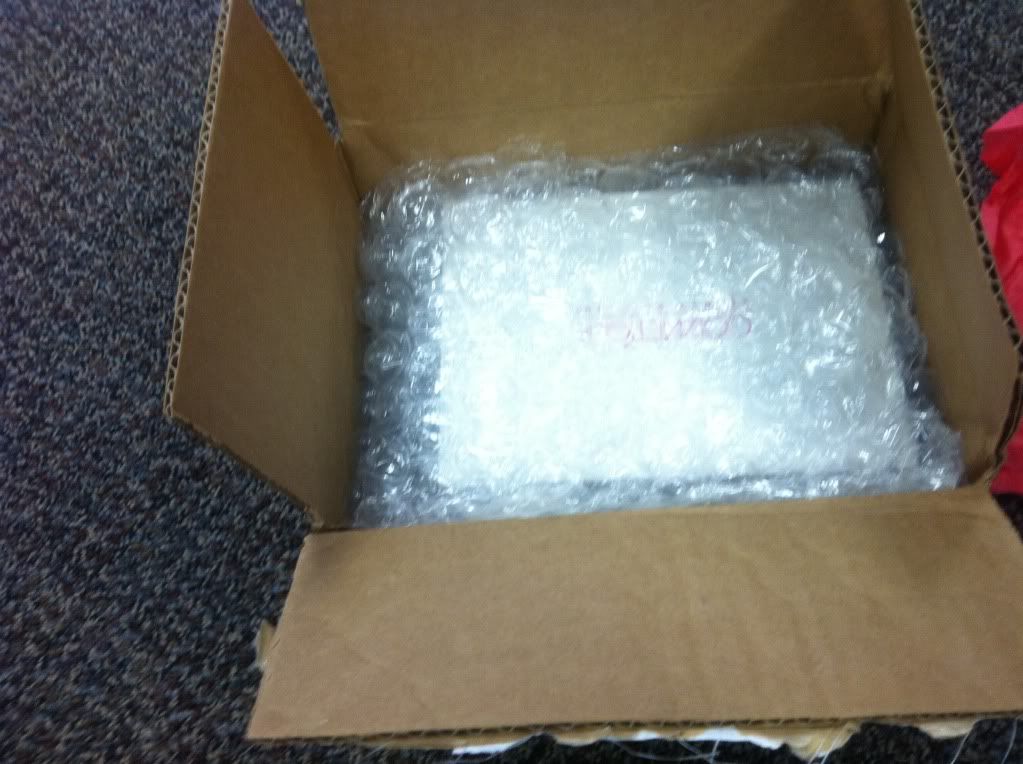 all wrapped up

THUMBS UP

for keeping the products safe!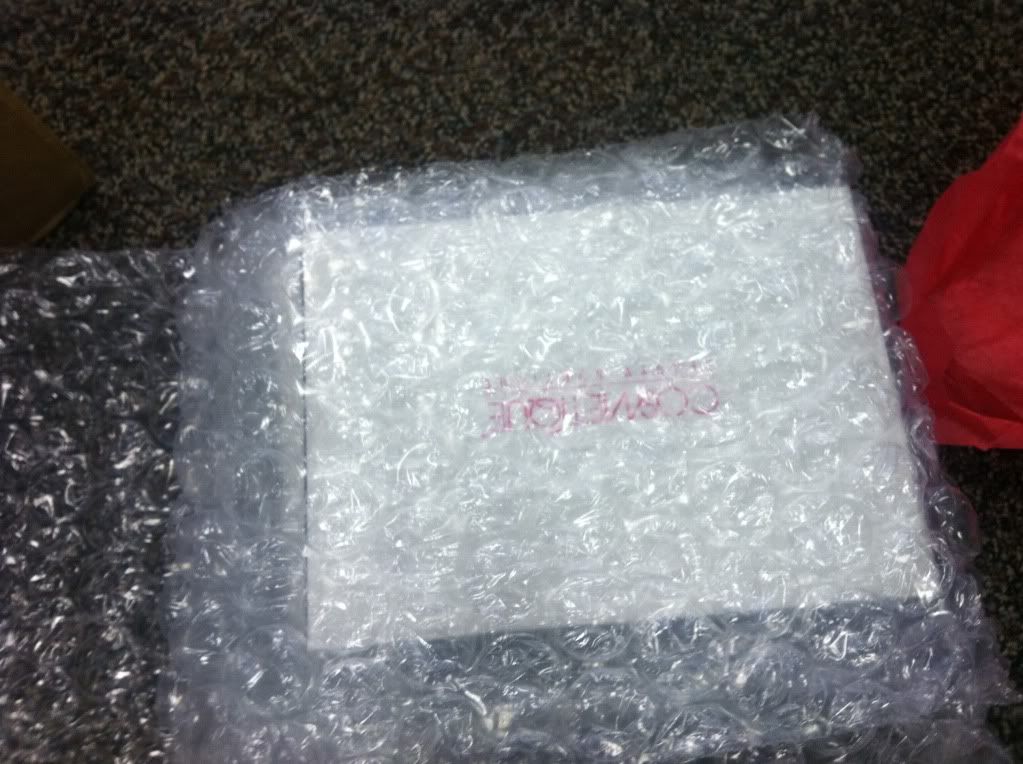 So when i unwrapped this is was

inside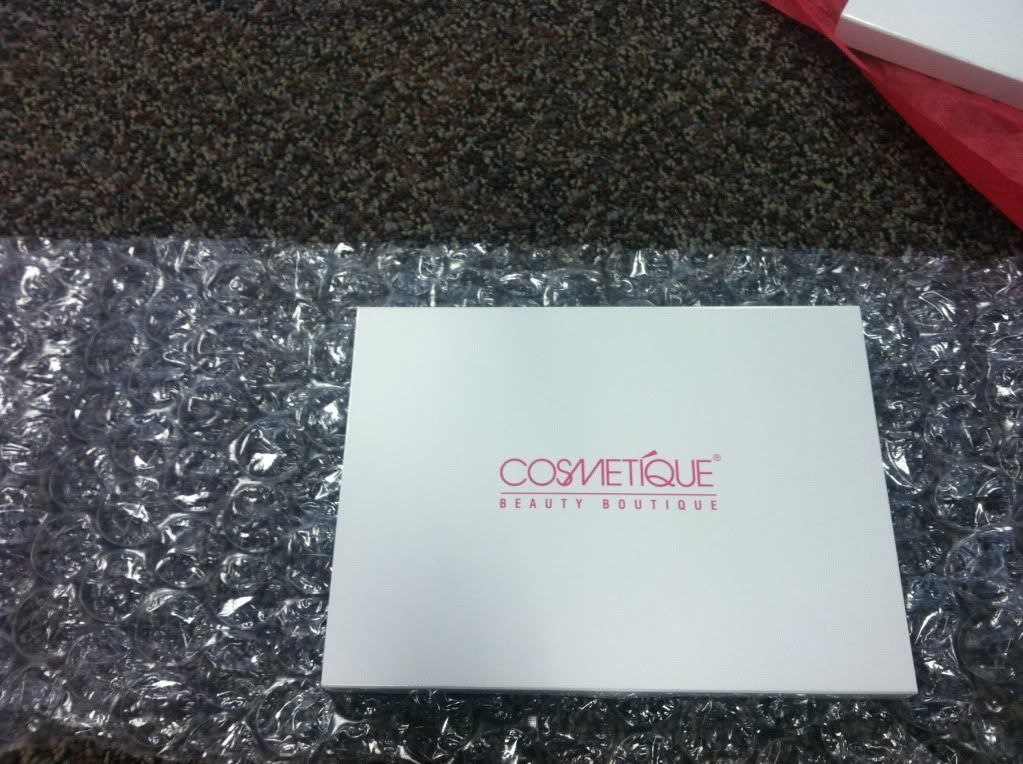 when I removed the white boxing,there was the

beauty!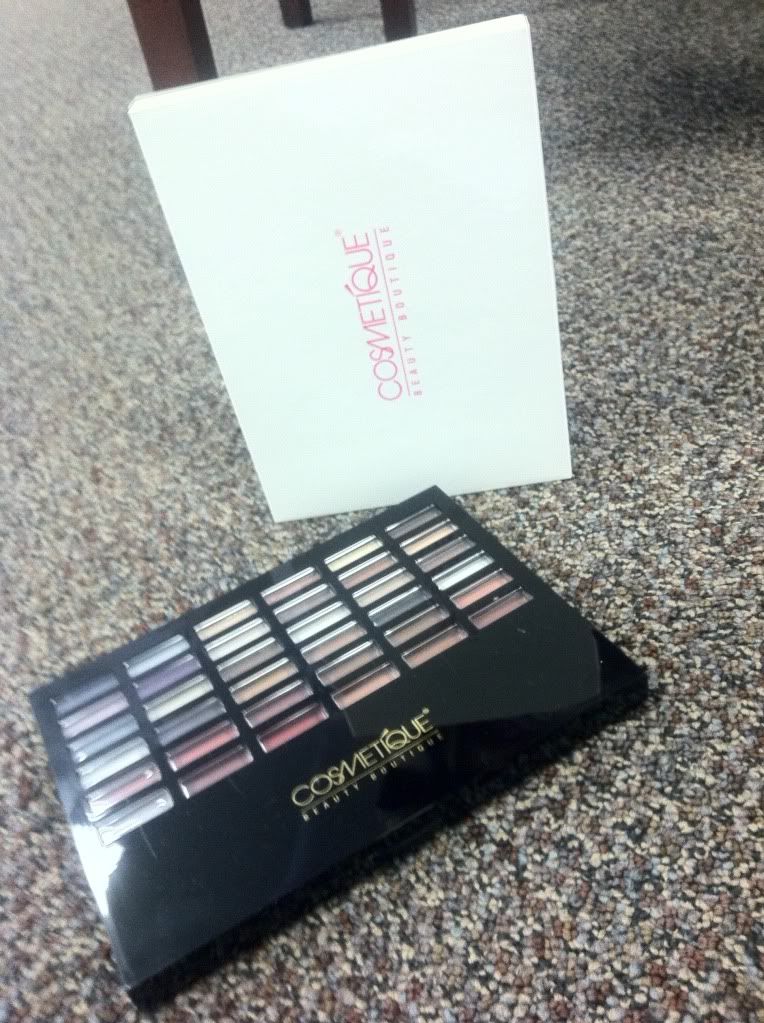 inside was a lovely makeup kit with 24

eyeshadows,

12

lip glosses,

3

blushes

PLUS 2

lip brushes

, 2 double-ended eyeshadow

applicators

and a

blush brush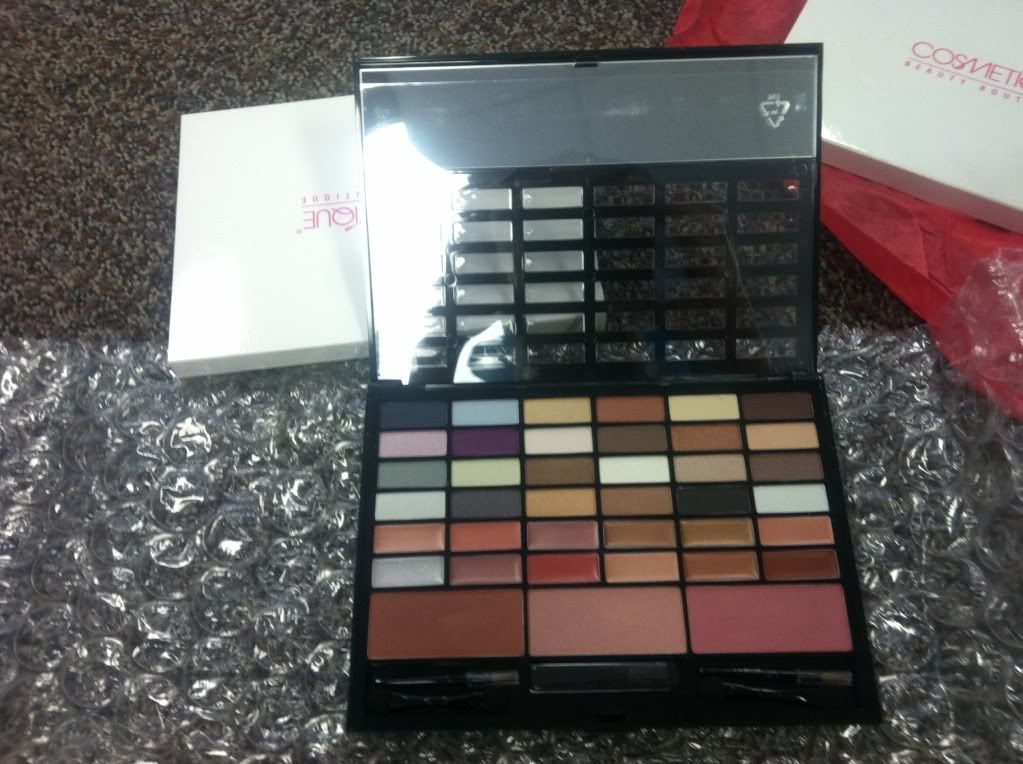 the colors looked

lovely and pigmented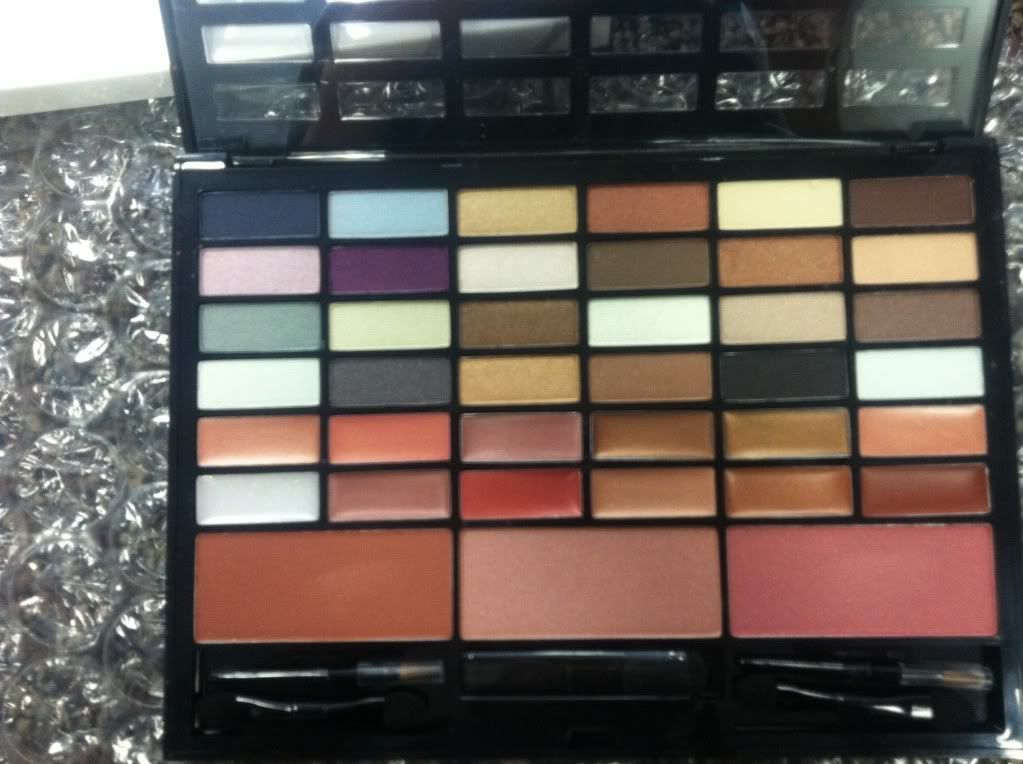 So

Surprise surprise, here is the other kit
yep one is for me an the other is for

you!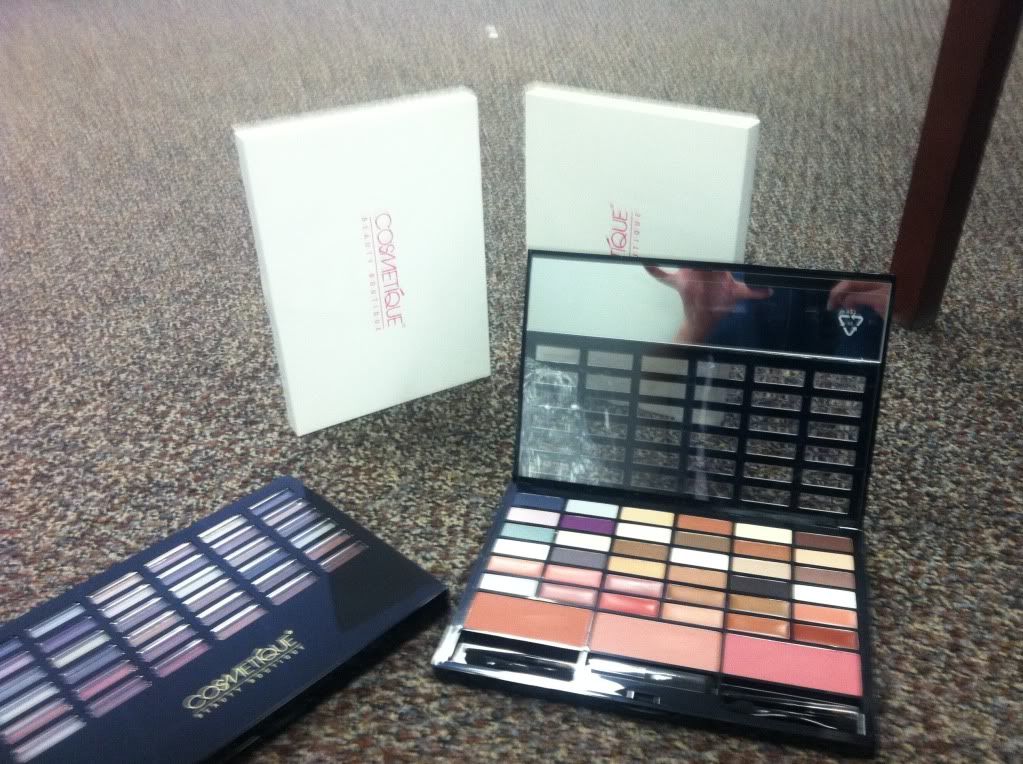 Cosmetique is Your Beauty Boutique!
With over 20 exciting beauty brands, Cosmetique has all of your beauty needs covered! From the exclusive skin care line Energie Vitale, to the proven results of Murad – our skin care selections address every skin concern, from acne to oily skin or dry skin, to wrinkles and dark circles. Skin care from Cosmetique will have your skin positively glowing.
Cosmetique, Your Beauty Boutique, is also filled with makeup, body and fragrance brands for you to discover, with all the fun of experimenting with the latest beauty trends. You'll find quality mineral makeup from Pur Minerals, the excitement of Too Faced cosmetics – and so much more. We've got the classic makeup staples covered – with dependable favorites from eyeliners, to eyeshadows, to mascara; to flawless foundations, to lipsticks, to lip glosses. And who doesn't love a good lip gloss? Or a great new fragrance or body lotion, which you'll also find at Cosmetique.
Love your look, and have fun! You'll discover some new brands and beauty tips, too… tested, tried and true. We're sharing the love of beauty… one click at a time.
How Cosmetique Started:
June Giugni, president of Cosmetíque, epitomizes the American success story. Entrepreneurial spirit gave her the vision to found Cosmetíque in 1974. Cosmetique's continued success is a tribute to June's personal style, her innate business sense, and to her elegantly simple vision of providing quality products, savings, convenience, and personalized service to all of Cosmetíque's customers.
June's commitment to quality is more than an ideal. It's really quite simple — if a product isn't good enough for us, it's not good enough for our customers! Thanks to the success of the Cosmetíque Beauty Club (www.clubcosmetique.com), June Giugni has become a recognized leader in the direct marketing and cosmetics industries. She has built on that success to launch Cosmetique.com, a beauty boutique offering a variety of skin care, makeup and fragrance products with that same commitment to quality since 2005.
Cosmetique's headquarters are in Vernon Hills, Illinois, a suburb of Chicago.
I feel this makeup kit if fun for

beginner

or anyone who

collects makeup

, This one make a

great gift!

Love the fact you can

travel

with this

one palette,

you wouldn't have to

carry tons

of other make up with you.


This is mainly a

natural color palette

yet i feel that with couple of bright colors such as

blues, and purples

, this doesn't stay as a

old school boring natural look palette

, you can always add colors. This one is very age friendly, could be used by a

young girl

or a

older aged women.

Lovely blushes, could make a look neutral to something

dramatics

with great

pigmentation

. The lip colors are more pigmented then I thought, it stand out, and all I do is gloss them. The kit is made with plastic, yet made with good plastic with detail Cosmetique logo on the front. The products were covered with a plastic sheet. When you open the kit it has

mirror

on top.
I'm impressed with this kit, it's just lovely and price is lovely too.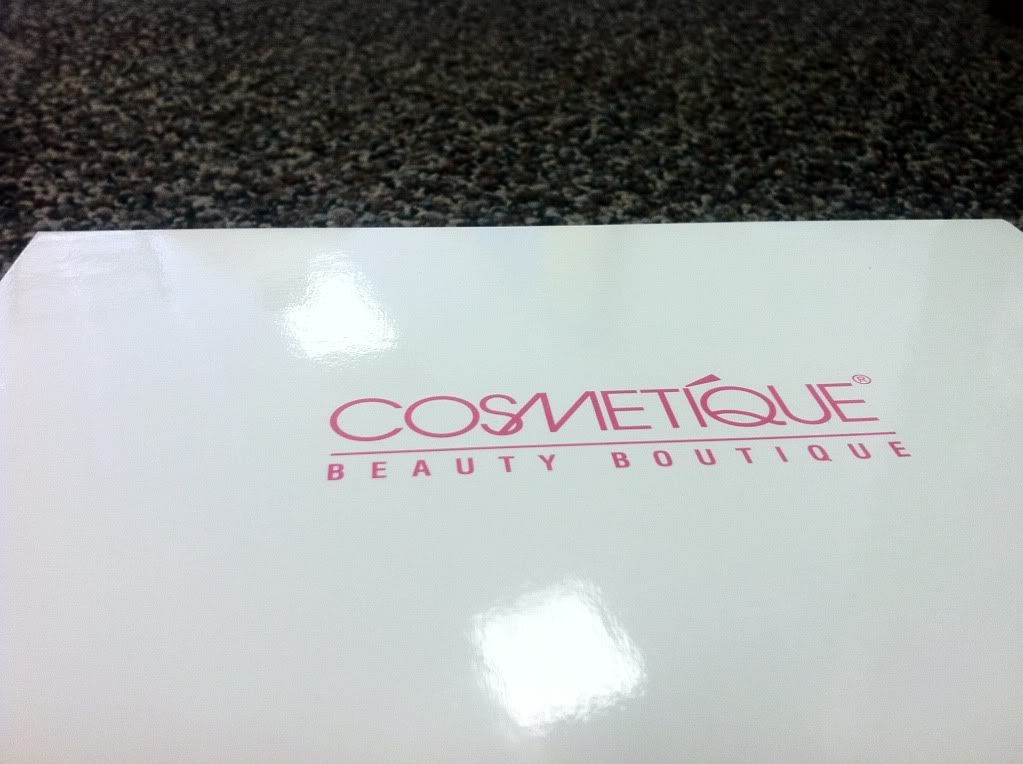 Shipping and customer service was super nice and lovely!
the back of the kit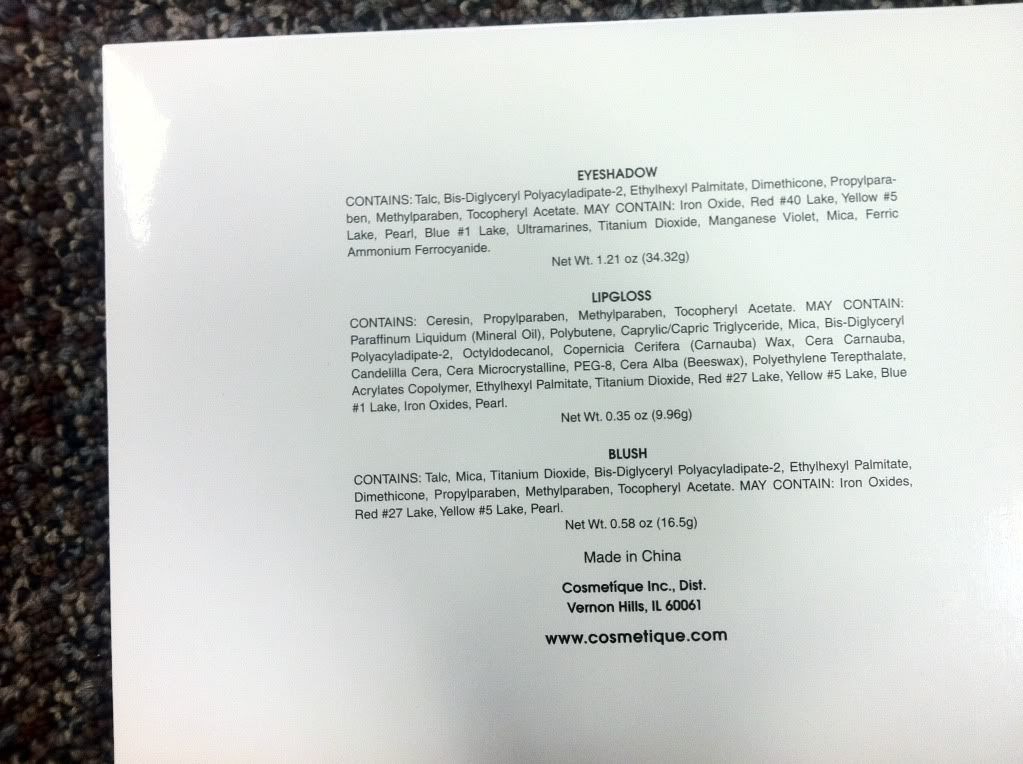 Giveaway: Open international!
Rules
Must Go to: http://www.cosmetique.com and tell me which if your favorite product
Must like fanpage: http://www.facebook.com/pages/Cosmetique/22799526862
Follow them on twitter: http://twitter.com/CosmetiqueUS
Check out there blog : http://www.cosmetiqueblog.com/
Must be a GFC Google public follower
must add me on Facebook: www.facebook.comyoutuber247
Fill out the form below
Giveaway ends May 15, 2011
One winner will be picked at random from Random.org and will win the Cosmetique Beauty BlockBuster kit.




*NOTE:

Must follow

all

the above rules or else if you will be disqualified, if you are picked haven't done any of the above, I will have to pick another winner!