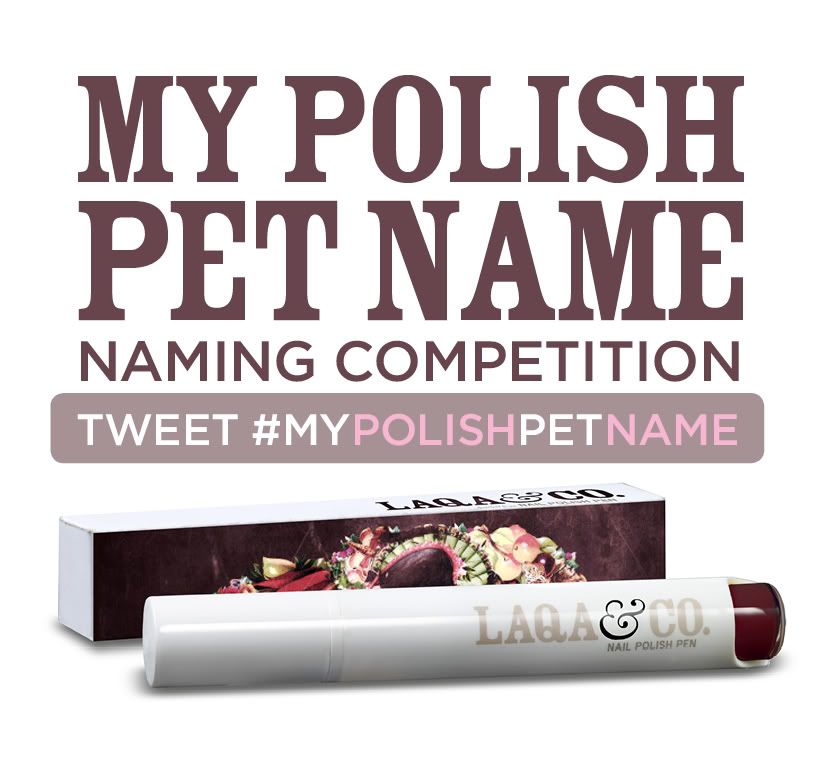 Hey there lovies, wanted to share with you guys the new update on LAQA & CO new Fall Colors. LAQA & Co are excited to present the new fall 2012 Nail Polish Pen Collection, In which they need your help to find these babies a New name. The contest starts July 16, 2012 and Ends July 30, 2012 so hurry in for yours idea of names.
So thought about some names?
here is how you can enter, and what you need to do
Thought of Their soon to be released bundle of joy needs a name!? Tweet your name to them, using the hashtag #mypolishpetname, and you could not only be immortalized forever in their fall line, but win LAQA goodies to boot.
http://www.julep.com
use Code: YOUTUBER247 on check out to receive 1st Julep Maven sneak peek box for $5! (valued over$40)