Pirouette from the Spring and Summer collection
So I

received

this package in the mail the other day
Love the whole gold wrap up!
Inside was this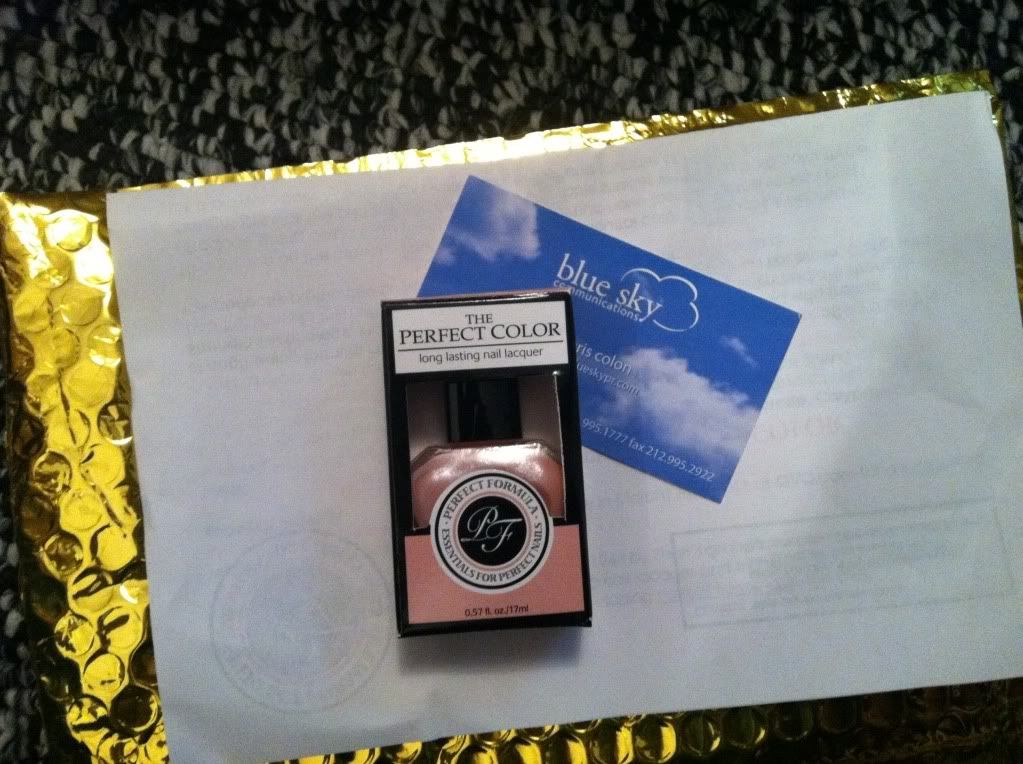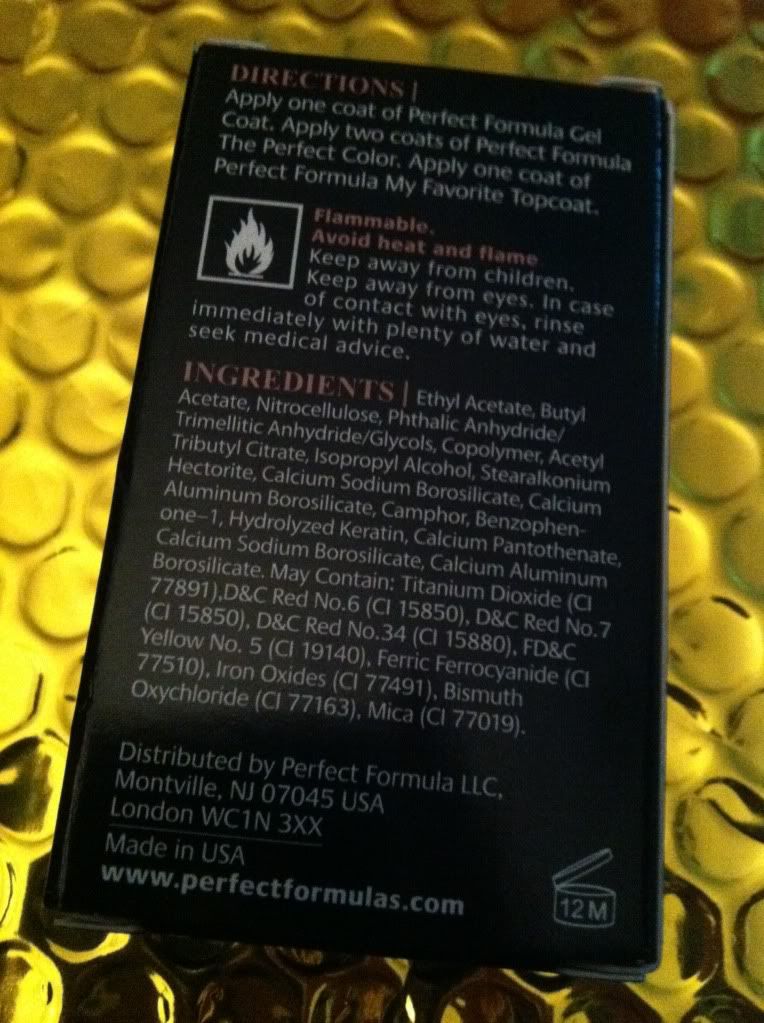 Flammable

!! Avoid heat and flames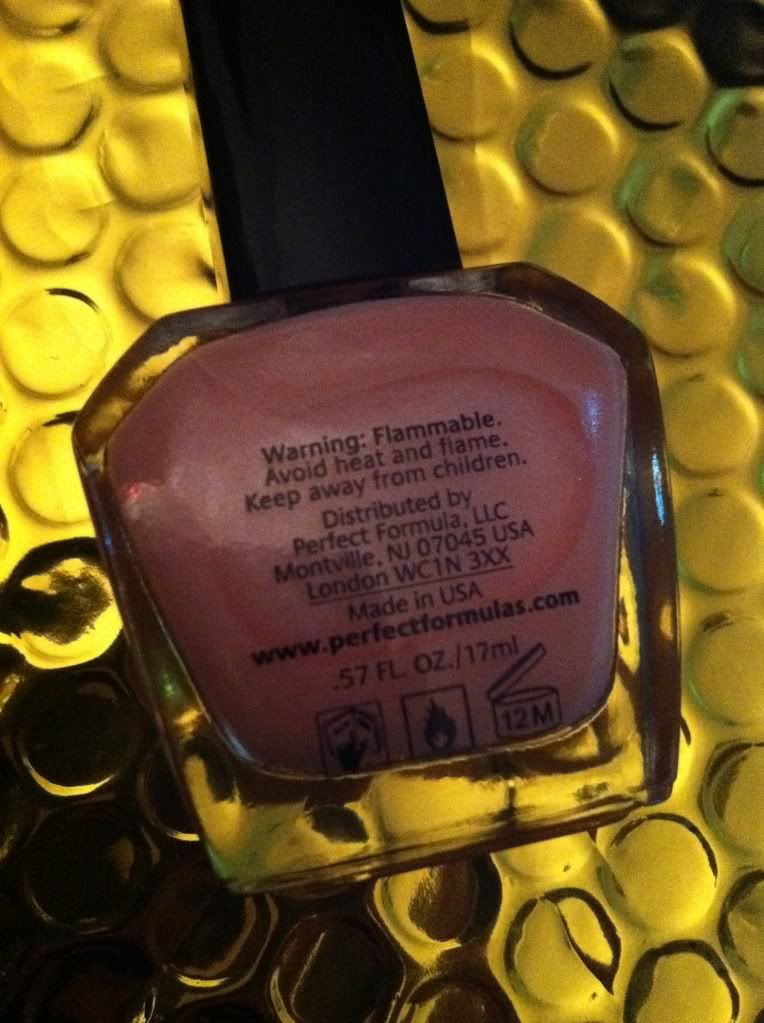 A bit about Perfect Formula
Perfection, at your fingertips.
After working in her family business for over 15 years, creating nail care and lacquer products for some of the biggest cosmetics companies in the world, Shari Gottesman decided it was time to create her own dream luxury nail care line when she realized that there still wasn't a formula out there for the kind of strong, beautiful, natural nails that she knew were achievable for anyone.
Even Shari had problems with brittle nails that peeled chipped and broke. Working in a laboratory, doing domestic chores and being a new mother, Shari's nails take the kind of daily abuse that most women can relate to. After years of pioneering important technologies and formulations, Shari had everything she needed at her fingertips, and she knew exactly what she wanted to do. Throwing out all conventional strengthening formulations, she started from the beginning and created a revolutionary product line using the most perfect formulas.
Products are also featured on QVC!
So this polish is from the Spring/ Summer 2011 Collection
PERFECT COLOR
Perfect Formula Perfect Color nail polish is formulated with "

Instant Strength Technology

" to give instant strength and thickness to the nail. The custom designed brush along with the perfectly pigmented polish ensures a smooth even application on the nails every time. Perfect Color is Toluene, Formaldehyde, and Dibutyl Phthalate free.
Its a sheer build able pin with sparkles!
So here my

first

layer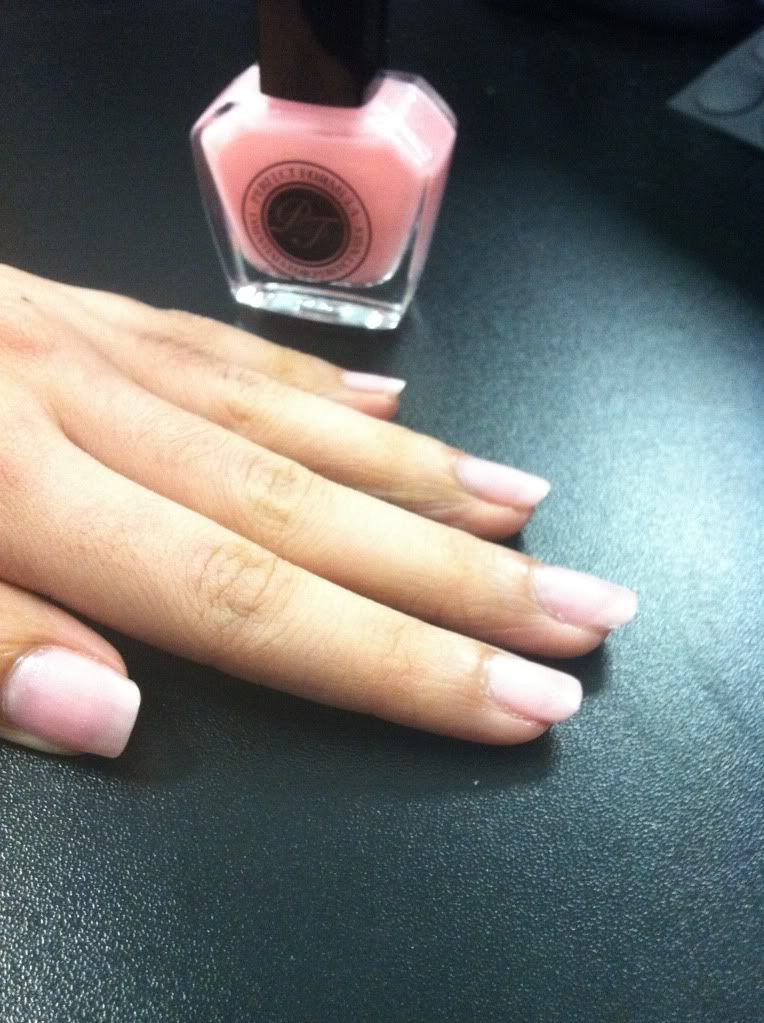 So I tested this product out, and it didn't start chipping till a week or so, which i call it pretty good quality.
Do let me know what you think! I feel its lovely on!!
Check out the collection at : http://perfectformulas.com/shop/category/springsummer-2011-nail-polish/
Retails for $15.00
Visit the site at http://perfectformulas.com