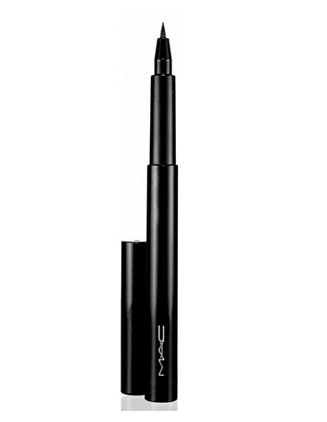 LINERS ARE GIRLS BEST FRIEND!after there BOYFRIENDS ;)
So i have the Mac Penultimate Eye liner, and its just wonderful,
so now that i am thinking to switching my whole collection to Chanel, i was thinking that how is the chanel ÉCRITURE-DE-CHANEL, its the automatic liquid eye liner! i know there is a huge price differnce yet i want to get a feedback of people who are using the MAC, or CHANEL liner, to let me know!
the mac liner claims that
A liquid pen-style liner that provides the ultimate precise, bold line in a rich, deep carbon black shade. Goes on fluidly, in one steady stroke, to style any fashion of eye line.
the
ÉCRITURE-DE-CHANEL clains
Water-based eyeliner with a soft and supple felt-tip point delivers a smooth, precise line every time. Special pigments ensure long wear and keep colour from 'running,' so eyeliner always looks fresh. Slim cartridge allows for maximum control and ease of application, while the cartridge seal protects freshness of colour.
Dont get me wrong i love my mac liner, yet is it worth the invest me in the new chanel liner? let me know what your thought are!
Images/ description from macys.com words are my own!