So this is how I

recieved

the package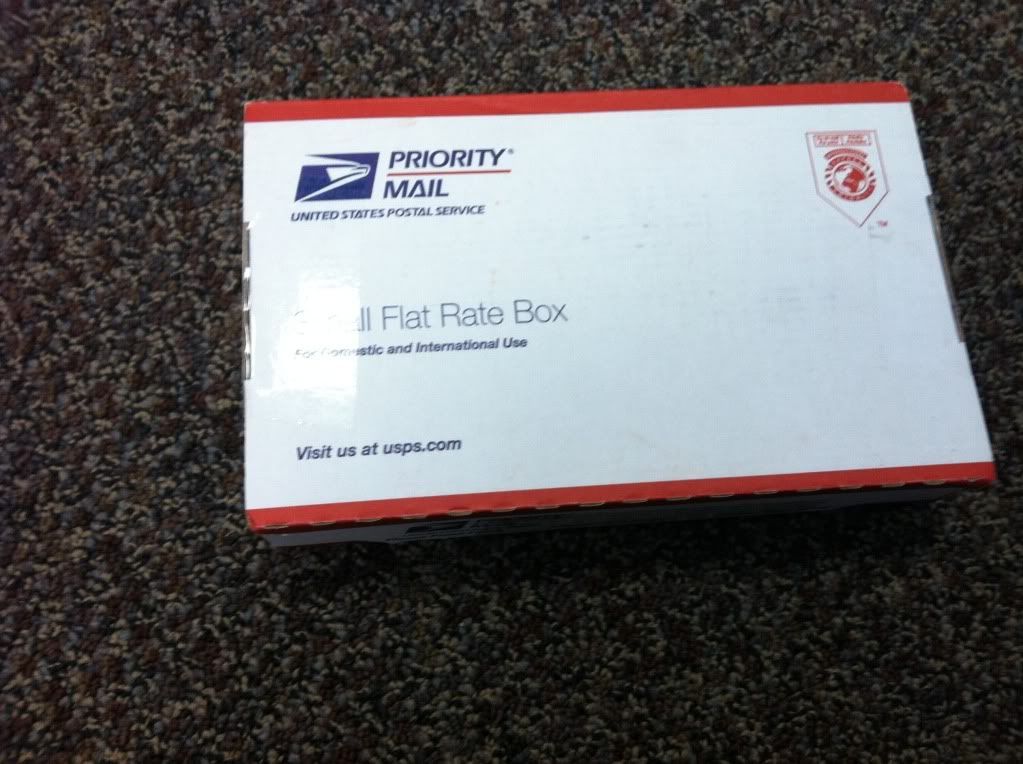 Everything was nicely packaged in

bubble wrap

and

delivered safely

!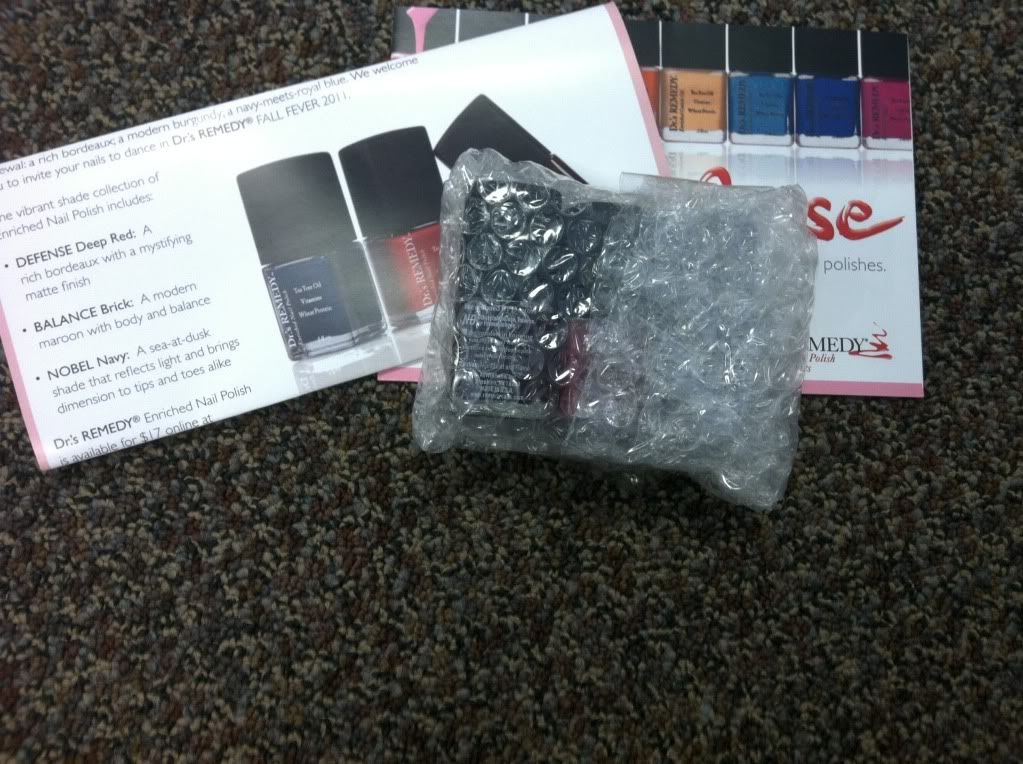 Inside

is the box was Dr.'s Remedy Fall Fever Collection.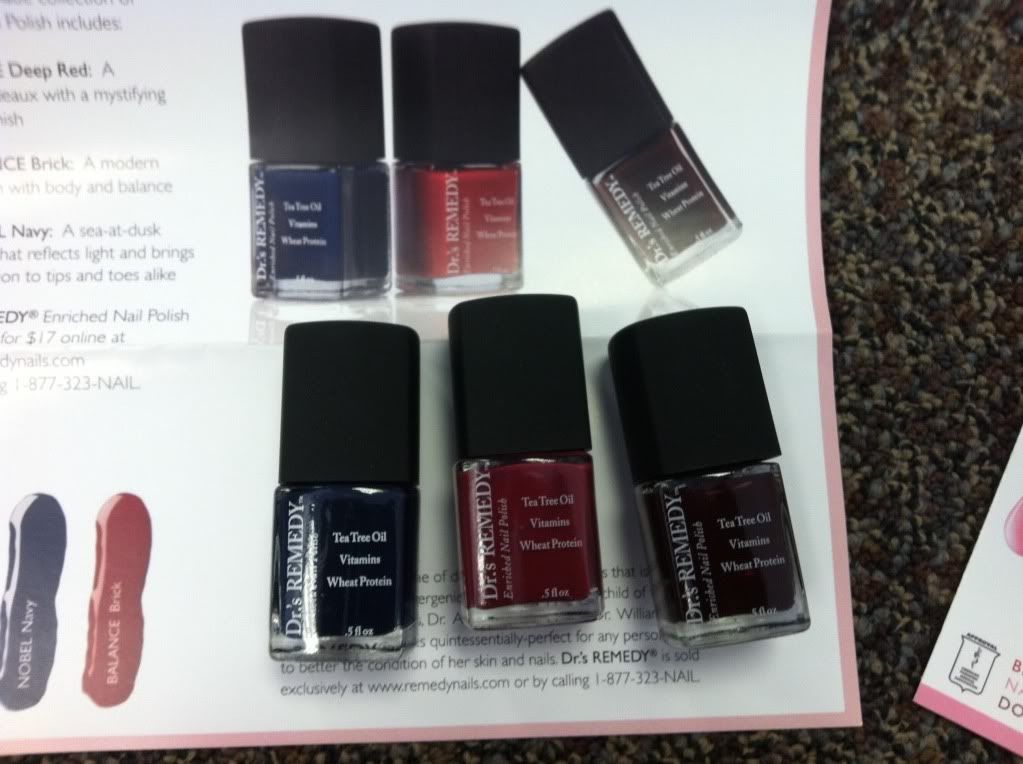 A close up picture
My thoughts:

In my thoughts and the way Im I

enjoyed

the colors, I felt that not only these colors are

great for fall

, yet also great to

express your feelings

. I love the fact that all three such

statement

colors. I love the

Texture

and the

Formula

they use for Dr.s Remedy Polishes. If you follow me you would know this is not the first time I used them.
here is a bit about the line, Dr.'s Remedy is a line of

doctor-inspired cosmetics

that is dedicated to using clean, hypo-allergenic ingredients. Enriched with naturally occuring antifungal ingredients like

Tea tree oil, Garlic Blub Extract, Vitamins C and E, and Wheat protein

. Nevertheless Dr.'s Remedy Enriched Nail Polish is free from Harsh Toxins to promote a healthier, stronger nailsand first-ever nail polish on the market approved by the American Podiatic Medicl Association.

I always

support healthy products

, which are good, and these polishes are great for the nails, and not as harsh as other cheaper brands.
Nevertheless,

I also feel, that this also makes a

great gift for Holidays

and Im sure any aged person would enjoy these colors to bring a pop to there lives, something differnt and something for a change!!
They are avaliable for $17 on http://www.remedynails.com/ nevertheless you can also order by phone by calling 1877-323-nails